JV Contest: StartDate – EndDate
Just visit our affiliate registration page as the first step to take part in this promotion.
CREATORS:
SALES FUNNEL:
Book Rocket System Package: $27
Book Rocket System Platinum Upgrade: $97
Book Rocket System Silver Upgrade: $39
Future J.J. Fast Launches (automatic lifetime commissions – see below)
COMMISSIONS: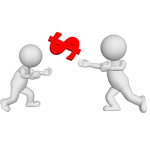 50% of all sales ($13.50-$62.00 net commissions per sale)
1st full payment sent 5-7 days after webinar (extremely fast payout).
Replay sales and residuals paid out every 30 days.
Lifetime lead tracking used so our hosts get commissions on all future internal launches. This has put many thousands of dollars of "found money" into the hands of our partners.
LIFETIME COMMISSIONS:
All of your leads will be hard-cookied via our Nanacast affiliate system to YOU, meaning that you'll be receiving commission for all future product purchases made by your traffic moving forward. As you know, we're always launching and paying out lifetime commissions!
WHAT IS Book Rocket System?
DescriptiveTextGoesHere
DEMO ACCESS: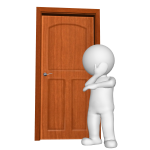 We can give you access to the product. We provide access 1-to-1 with a username and password. Please just ask! You will have your own login account and we will provide access to the member's area so that you can see how everything is presented and look through the materials for yourself. We can also provide access to any of our other products, including other super popular products. Again, just let us know.
SPECIAL CONSIDERATIONS: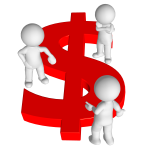 John and Jay have paid out nearly $1,000,000 in commissions to our partners and affiliates. We estimate that over $150,000 is highly passive, residual commissions. This is because we use lifetime lead tracking and hard database cookies. When we launch *internally* our JV partners and affiliates get 50% of all sales. For example, on a recent small launch over a weekend… we paid out over $12K to our affiliates although no outside JV traffic was used. Furthermore, we have an impenetrable balance sheet and we pay out like clockwork. We are super reliable business partners. 
Get Started Right Now!
You get to unleash our power… and you might even be embarrassed by the level of success. This is the easiest way to release your own marketing monster.
By signing up, you agree not to use spam or unethically "spray" your affiliate links all over. You cannot make claims that are not true about us, our products, our staff and so on. You also agree to comply with all FTC guidelines regarding ethical affiliate marketing practices which you can find at the
ftc.gov
web site.
Signing up is a 2-step process…
First, get your affiliate links by signing up with our payment processer. Just click here and fill out the form: https://nanacast.com/aj/234978/
Second, sign up for our special JV Newsletter so you'll know what we're doing and how to promote to make the most money when we create a new product:
PRIZES!
Overall Winners (StateDate to EndDate)
1st Place: $1,000
2nd Place: $750
3rd Place: $500
4th Place: $300
5th Place: $250
6th Place: $200
7th Place: $150
8th Place: $100
9th Place: $75
10th Place: $50
11th Place: $25
12th Place: $20